If you like programming puzzles and challenges you'll notice that many of them involve prime numbers in one way or another. As such it becomes handy to have a large table of prime numbers ready to go.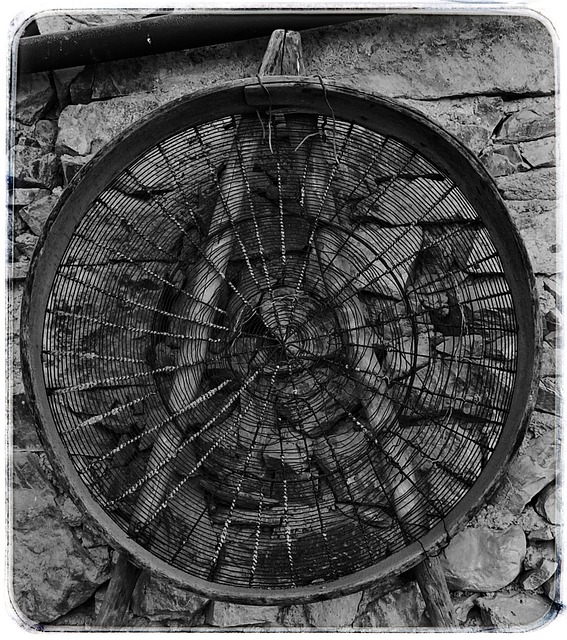 One of the easiest yet efficient methods to generate a list of prime numbers if the Sieve of Eratosthenes (link to Wikipedia).
Here's the basic idea:
Create a list with all positive integers (starting from 2 as 1 is not considered prime).
Start at the first valid number (at this point all are valid) and eliminate all its multiples from the list. So start with 2, and eliminate 4, 6, 8, 10, 12 and so on.
Once all the multiples are eliminated advance to the next valid number (one that has not been eliminated) and repeat the process, until there are no more valid numbers to advance to.
Here's a simple implementation in C. Notice that I use one array to store all the integers, and after I perform the sieve I move the remaining prime numbers into their own array. The program below will store and print the first 100,000 primes (you can adapt it easily for a larger list if you want).

#include <stdio.h>

#define LIMIT 1500000 /*size of integers array*/
#define PRIMES 100000 /*size of primes array*/

int main(){
    int i,j,numbers[LIMIT];
    int primes[PRIMES];

    /*fill the array with natural numbers*/
    for (i=0;i<limit;i++){
        numbers[i]=i+2;
    }

    /*sieve the non-primes*/
    for (i=0;i<limit;i++){
        if (numbers[i]!=-1){
            for (j=2*numbers[i]-2;j<limit;j+=numbers[i])
                numbers[j]=-1;
        }
    }

    /*transfer the primes to their own array*/
    j = 0;
    for (i=0;i<limit&&j<primes;i++)
        if (numbers[i]!=-1)
            primes[j++] = numbers[i];

    /*print*/
    for (i=0;i<primes;i++)
        printf("%dn",primes[i]);

return 0;
}

Another idea is to use a single array, fill it with 1s, and then put 0s on all the numbers that are not primes. The program below prints the first 650,000 or so primes using this method:
#include <stdio.h>
#include <stdlib.h>

#define LIMIT 10000000 /*size of integers array*/

int main(){
    unsigned long long int i,j;
    int *primes;
    int z = 1;

    primes = malloc(sizeof(int)*LIMIT);

    for (i=2;i<limit;i++)
        primes[i]=1;

    for (i=2;i<limit;i++)
        if (primes[i])
            for (j=i;i*j<limit;j++)
                primes[i*j]=0;

    for (i=2;i<limit;i++)
        if (primes[i])
            printf("%dth prime = %dn",z++,i);

return 0;
}